Jeep Wrangler Unlimited and Jeep Grand Cherokee Launched in India
Jeep is back in India. Jeep has launched the brand in India with three of its iconic products; the five-door Jeep Wrangler Unlimited, Jeep Grand Cherokee and the Jeep Grand Cherokee SRT. As of now, they will be sold as CBU (Completely Built Up). This would mean that the vehicles are completely imported to India from the North American plant, hence the highly inflated price tags, because of the 125% import duties and then some other levies. Jeep is investing $289 million in its plant in Ranjangaon near Pune for the made-in-India Jeep. From 2017 onward, Jeep will launch an all-new made in India Jeep.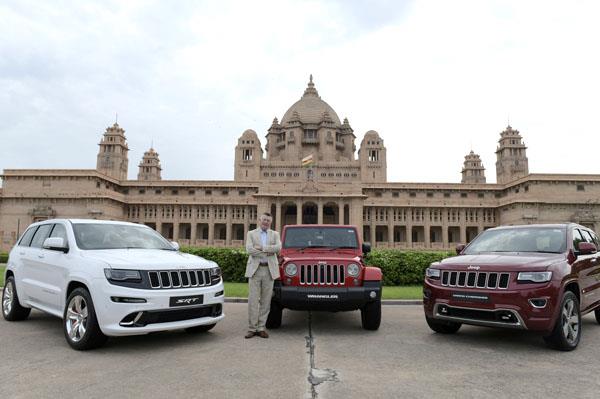 Jeep India Price List
Jeep has launched "Wrangler Unlimited" and "Grand Cherokee" models in India. The prices (as on 30 August 2016) of the newly launched Jeep Vehicles in India are given below.
Jeep Wrangler Unlimited: Rs 71,59,104
Jeep Grand Cherokee Limited: Rs 93,64,527
Jeep Grand Cherokee Summit: Rs 1,03,39,919
Jeep Grand Cherokee SRT: 1,12,07,825
(All Prices Ex-Showroom New Delhi)
Jeep will be retailed through 10 dealerships in 9 cities in India. The prices are something we didn't expect at all. Jeep says they will start assembling these products in India from 2017. So, expect the prices to drop by a considerable margin.
Jeep Wrangler Unlimited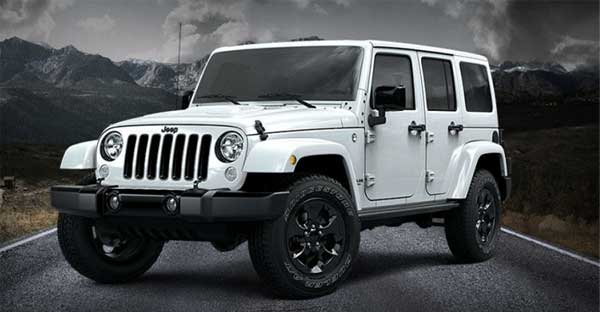 The Wrangler Unlimited is the one that looks the hottest among the range. It has a removable hard top, with an in-built roll-on soft top, removable doors and is trail-rated for off-road performance. The Wrangler Unlimited comes with a 2.8 litre four-cylinder diesel engine that puts out 200 bhp of power and 460 Nm of torque with a 6-speed automatic and four-wheel drive with a low-range 4x4 gearbox. The claimed ARAI-rated fuel efficiency of Jeep Wrangler Unlimited stands at 12.1 km/l.
Jeep Grand Cherokee SRT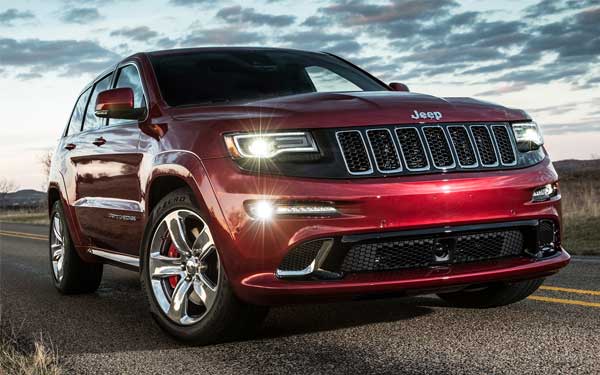 The Grand Cherokee SRT is the flagship SUV, with a huge V8 6.4 litre petrol engine that puts out 470 PS of power and 624 Nm of torque with an 8-speed automatic transmission, and full-time all-wheel drive. The Grand Cherokee will come with a V6 3-litre diesel engine again wth an 8-speed automatic, putting out 240 bhp of power. The Grand Cherokee comes in three trims - Limited, Summit and the high-powered Grand Cherokee SRT.
The SRT's primary rivals are the Range Rover Sport SVR (with a 5-litre Supercharged V8 that produces 550hp and 680Nm of torque capable of hitting a ton in 4.1 seconds and costs a whopping Rs 2.12 crore) and the BMW X5 M (with a 4.4-litre twin-turbocharged V8 that puts out 567hp and 750Nm of torque with a top speed limited to 250kmph and costs around Rs 1.6 crore). So, the SRT seems like a bargain with a price tag of Rs 1.12 crore. The Grand Cherokee SRT has a massive brute of an engine; a 6.8-litre HEMI V8 engine that produces 470hp. Yes, it is down on power but you save nearly Rs 50 lakh by not buying the BMW X5 M.