Sachin Tendulkar Announces Retirement
Indian Cricketer Sachin Tendulkar announced on Thursday that he would retire after playing his 200 th cricket Test match next month. He is India's record-breaking batsman and the highest run-scorer in the history of Test Cricket.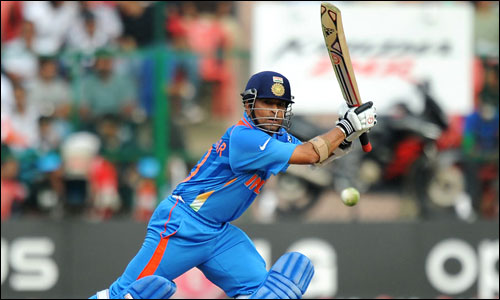 Sachin Tendulkar Announces Retirement
"It's been a huge honour to have represented my country and played all over the world," Sachin, said in a statement.
"I look forward to playing my 200th Test Match on home soil, as I call it a day."
India is to play a two-Test series against the West Indies next month which would enable Sachin Tendulkar, who has already made 198 appearances, to become the first player to reach the 200 landmark in the history of Test Cricket. Sachin has announced that he will retire after 200th Test.
In a BCCI release, Tendulkar said: "All my life, I have had a dream of playing cricket for India. I have been living this dream every day for the last 24 years. It's hard for me to imagine a life without playing cricket because it's all I have ever done since I was 11 years old."
"I thank the BCCI for everything over the years and for permitting me to move on when my heart feels it's time. I thank my family for their patience and understanding. Most of all, I thank my fans and well-wishers who through their prayers and wishes have given me the strength to go out and perform at my best."
Tendulkar, who made his Test debut in 1989, said that he found it hard to imagine life without cricket.
The right-handed batsman is the only player to have scored 100 centuries in international cricket, including 51 Test tons.
He was the hero of every Indian kid grew up in the 90's. Those who grew up in the 90's will remember the times when cricket meant Sachin and success meant Sachin scoring a century.
The Master Blaster will retire after playing his 200th Test against West Indies in November 2013.