Latest Features in Mobile Phones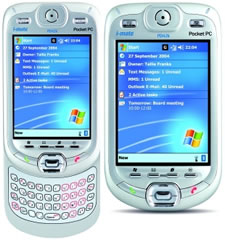 Mobile phones have revolutionized communication. These gadgets are increasingly becoming popular. It has made possible to stay in touch with friends and family anytime, anywhere. There is plethora of designs, shapes and sizes available in mobile phones of today. Mobile phones have become a fashion statement. A mobile represents a person?s class. No wonder companies have made designs and look a focus of attention. The mobile phone giants are Nokia, Sony Ericcson, Motorola, Samsung and LG. Each giant is competing with each other with more stylish and sleek designed phones nonetheless feature packed. Nokia is the world leader when it comes to mobile phones and provides a huge variety of services and feature. Sony Ericsson phones combine powerful technology with entertainment and innovative applications for mobile imaging. Motorola is a leader when it comes to sleek, attractive looking phones. Features like Bluetooth, media player, MP3 player, mega pixel camera have become a must in every phone.
Now a days, instead of buying separate MP3 players and digital cameras, people have resorted to buying a mobile phone which integrates all of the above mentioned into single attractive looking phones. These phones don?t compromise on quality or space. Mobiles are equipped with both internal memory and expandable memory slots which gives the user an option of storing hundreds of songs and photographs. Micro SD cards are the most preferred expandable memory cards of the latest phones. These micro chips are smaller than a thumbnail yet capable of 2GB space. A song in an MP3 format usually takes about 4-5 MB of space where as a photo taken in a 2 mega pixel resolution takes about 400 KB of space. This means that a micro chip can store over 400 songs or 5000 snaps. Bluetooth enabled phones make possible of wireless transfer of these multimedia files. Thus, a memorable snap or the latest song can be exchanged free of cost. Now this is communication! Mobile phones have become an explosive multimedia device with limitless opportunities.