How to bypass Kali Linux Login without password?
Disclaimer: Do not use this tutorial (How to bypass Kali Linux Login without password?) for any illegal purposes. Neither me nor my website www.KnowledgePublisher.com can be held responsible for any of your actions.
Bypass Kali Linux Login without password
Kali Linux is one of the best known Operating System for Cyber Security specialists, Hackers, Penetration Testers, Bug bounty hunters or for reverse engineers. Kali Linux loaded with a ton of Security Measures that it is really very difficult to find any bug or vulnerability in the Kali Linux Operating System.
However, managing this OS is really difficult because there is no backup plan if we forget our user password for signing into our Kali machine. So, in this post, I am going to show and tell you all on how to bypass kali linux login without password. This trick is the best solution for those who have forgotten their Kali Linux machine password and want to sign in back into their Kali Linux machine. In other terms, we can also refer to it as hacking a Kali Linux machine if we use it for a destructive or illegal purpose, which I strictly warn you off.
Bypass Kali Linux Login – Why to Learn?
Forgetting the Kali Linux Password is the most common and major mistake made by everyone. The trick to bypass Kali Linux login without password, however, will allow you to create a new password and login back into the Kali machine. There are a number of reasons why we should learn to bypass Kali Linux login.
You forgot your Kali Linux Login Password.
Someone changed your Kali Linux Password.
You are using Kali Linux after a long time and even forgot your username, you can log into your other accounts and use privilege escalation to get back into the root.
You got a copy of Kali Linux virtual files to just import into your Kali Linux and want to get access and do not have the password.
Someone has a Kali Linux machine and you need to get access to their machine.
Bypass Kali Linux Login – Steps
In order to completely bypass admin login without username and password you just need to follow the steps given below.
Step 1: First you need to restart your Kali Linux machine.
Step 2: As the Kali Linux machine is booting up just press the E button on your keyword.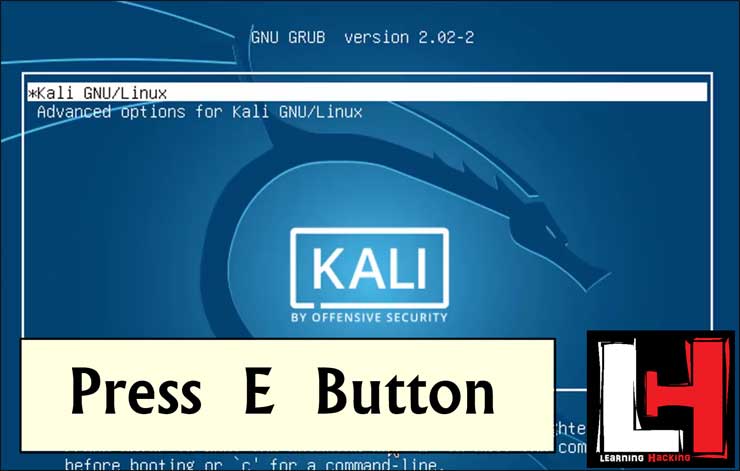 Step 3: Now as a new window pops up or opens, you now need to find certain lines of code. The code lines are:
Echo 'Loading Linux 4.0.0-kali-amd64 …'
Linux /boot/vmlinuz-4.0.0-kali1.amd64 root= /dev/sda1 ro single initrd=/install/gtk/intrd.gz quiet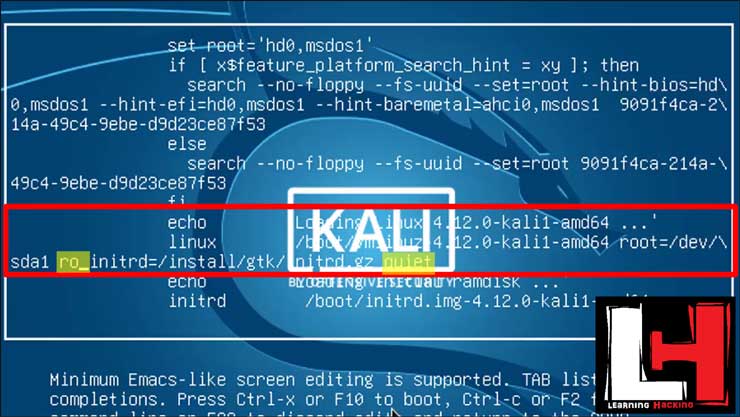 Step 4: Now first replace the ro word to rw

Step 5: Delete the quiet word which is in the last of the line using backspace.
Step 6: Now add the code written below at the end of the line from where you have removed the word quiet.
init=/bin/bash

Step 7: After finishing all the steps above correctly press Ctrl+X in your keyboard. This will boot your machine again.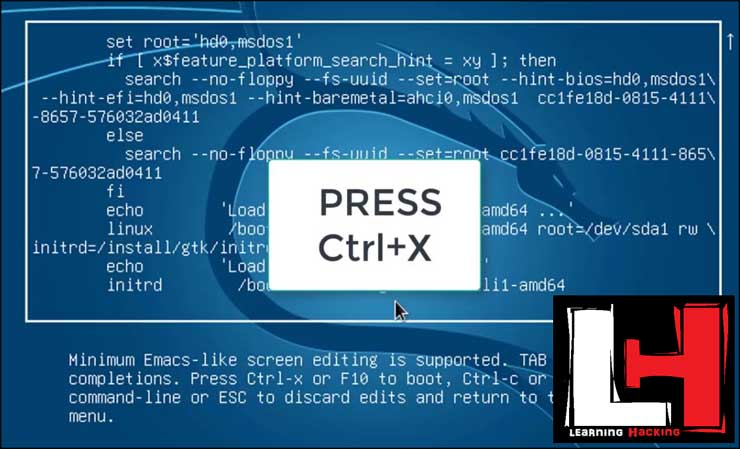 Step 8: Now some lines of code will appear and a bit later you will get root terminal access where you can type any command.
Step 9: Type clear in your terminal at first to clear the screen.
Step 10: Now to change the password just type the following code and hit enter.
passwd root
Step 11: Now you will be asked for a new Unix password. Just enter the password which you want.
Note that the password will not be visible, not even an asterisk(*). So, after typing the password hit enter and again type in the password to confirm it.
Step 12: As you finish changing the password correctly, it will show that the password has been changed successfully.

Step 13: Now just restart your Kali Linux machine and just type in the username and then enter the new password which you have entered in Step 11.
So, all set you will be able to login into your Kali Linux machine with no data loss. So, like, share and follow my website if you like this post on Bypass Kali Linux Login without password. Stay tuned for more posts like this.