Shiv Nadar - The Story of HCL Technologies
This is a knowledge article on Shiv Nadar. Mr. Shiv Nadar is a Great Personality, philanthropist, and businessman. He is the founder of HCL Technologies, an IT company that started from a turnover of just 10 lacs and grew up to a top-line of 75,000 Crores ($10 Billion) in less than 40 years. Shiv Nadar is considered a strong pillar in the Indian technology industry and is one of the most respected persons.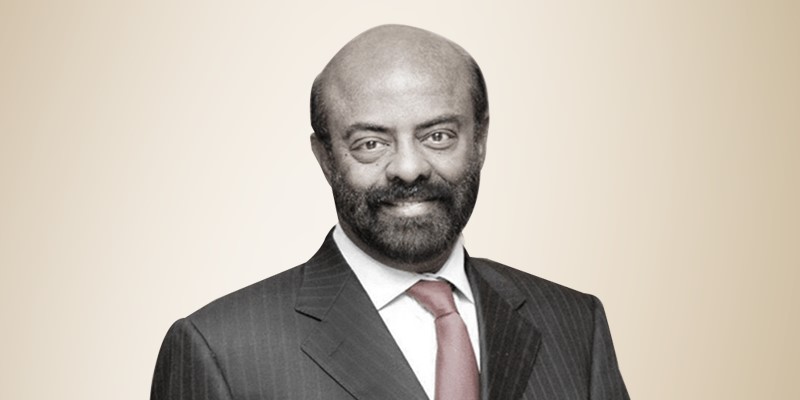 Shiv Nadar Facts
Shiv Nadar was born in Tamil Nadu, India, on 14th July 1945.
During his time at the PSG College of Technology in Coimbatore, he obtained a degree in Electrical and Electronics Engineering.
In 1968, He moved to Delhi and began his entrepreneurial career at Cooper Engineering.
After quitting a highly paid position with the Delhi Cloth Mills, Shiv Nadar pooled with six friends Rs 1.87 lakh to start his own company.
He formed a company with six of his colleagues called DCM Ltd. that made office equipment such as copiers.
When IBM left India, Shiv Nadar established HCL. He saw it as an opportunity, he took over the vacant spot after IBM's departure.
1982 was the year HCL produced its first computer.
Over 80% of the company's revenues come from their office equipment and computers today.
In the first financial year, HCL had revenues of 10 lakh. Today they have a top line of a whopping 75k Crore.
Before anyone else, Shiv Nadar saw a boom in the information technology sector.
He expanded his business overseas and began providing IT services in Singapore.
In addition to its Indian subsidiaries, the firm also operated in other countries. The Singapore branch provided a revolution in imaging technology, which enabled computers to read handwritten tax returns, which led to huge profits.
NIIT was started by some of Shiv Nadar's colleagues in 1981. Although being a major shareholder, he had no managerial responsibilities at NIIT.
To gain access to the massive computer hardware market of the USA, Shiv Nadar founded HCL America in 1989. However, the machines did not obtain American environmental clearance.
As a result of an alliance between HCL and Hewlett Packard in 1991, which became HCL HP Limited, Shiv Nadar was able to get into the US market.
In Chennai, he founded the SSN College of Engineering. In 2005, he joined the Executive Board of the Indian School of Business.
Shiv Nadar expanded HCL's global reach through partnerships and acquisitions from 2000 to 2006.
A BPO was launched in 2001 in Ireland in partnership with British Telecom, and agreements were signed with Boeing, Japan-based NEC, as well as Deutsche Bank.
Shiv Nadar's tenure as HCL Technologies' CEO ended in 2007, but he is the company's Chairman and its largest shareholder.
Shiv Nadar received the Padma Bhushan award for his contributions to the IT industry in 2008.
Forbes International named Shiv Nadar 'The Outstanding Philanthropist of the Year' in 2015.
Shiv Nadar has invested over $900 million through its Foundation by 2020, directly impacting 30,000 students.
Shiv Nadar acquired IBM's security, marketing, commerce, and digital solutions for $1.8 billion in 2019.
Shiv Nadar announced the establishment of seven Vidyagyan Schools in Uttar Pradesh, which shall provide free scholarships to ten students from ten districts.
Shiv Nadar has been an advocate for educational causes. He is also on the Governing Board of Public Health Foundation (PHFI).
One of India's largest software service providers, HCL Technologies is an almost $10 billion (revenue) company today.
Kiran Nadar, Shiv Nadar's wife, is an Asian Games medalist and well-known bridge player. She owns two private art museums in Delhi-NCR and is an avid art collector.
The chief executives of Tech Mahindra (C.P. Gurnani), Hexaware (R Srikrishna), and Zensar Technologies (Sandeep Kishore) are all former HCL executives.
One of India's wealthiest individuals is Shiv Nadar with a net worth of $25,3 billion.
"If Shiv Nadar was born in the USA, HCL would have been at least a $500-billion company by now," said Vineet Nayar in an interview.