Most Beautiful Women From History
Every year, multiple beauty contests are conducted to vote for the most beautiful woman in the world. There are, however, a few women whose beauty cannot be appreciated only for a single year, but forever. Naturally, each of these women has built a reputation all her own, and each is deserving of praise for their accomplishments. Below is our list of the most beautiful women of all time.
Jaclyn Smith
Jaclyn Smith is best known for her role as Kelly Garret in the original Charlie's Angels. The role was a hit, and Smith and the other Angels rose to fame overnight. Later, in 2003, Smith would step back into the role of Angel Kelly Garret in the hit movie Charlie's Angels: Full Throttle. Since the release of Full Throttle, Smith has put her acting career on the back burner in favor of growing her own business. She has worked on other TV movies and miniseries since, but acting is no longer her priority.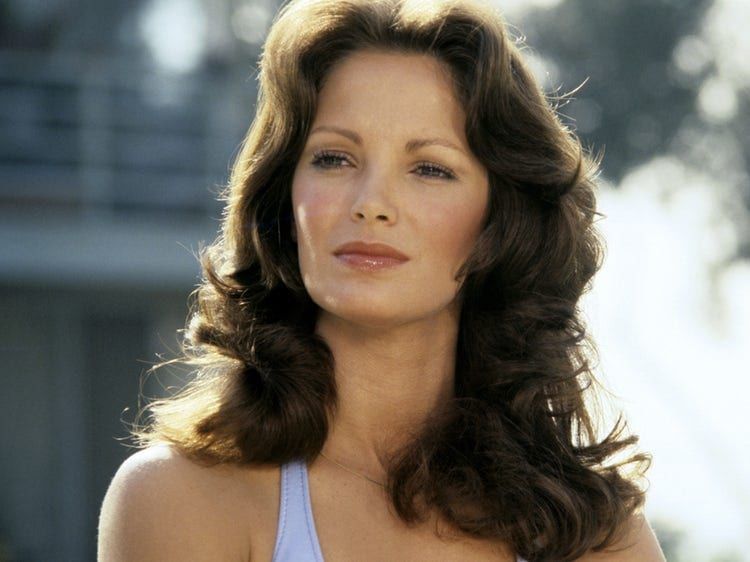 Barbara Eden
Barbara Eden, titular lead of the popular '60s sitcom "I Dream of Jeanie", was many boys' first crush. What most people don't realize, however, is that she was almost passed over for her most iconic role. At the time of casting, the creators of the show were trying to distance themselves from the equally popular show Bewitched, which they also created. In order to differentiate the two, the creators wanted a brunette lead. Eden, however, was so funny and charming on the set that showrunners cast her for the role, blonde hair, and all.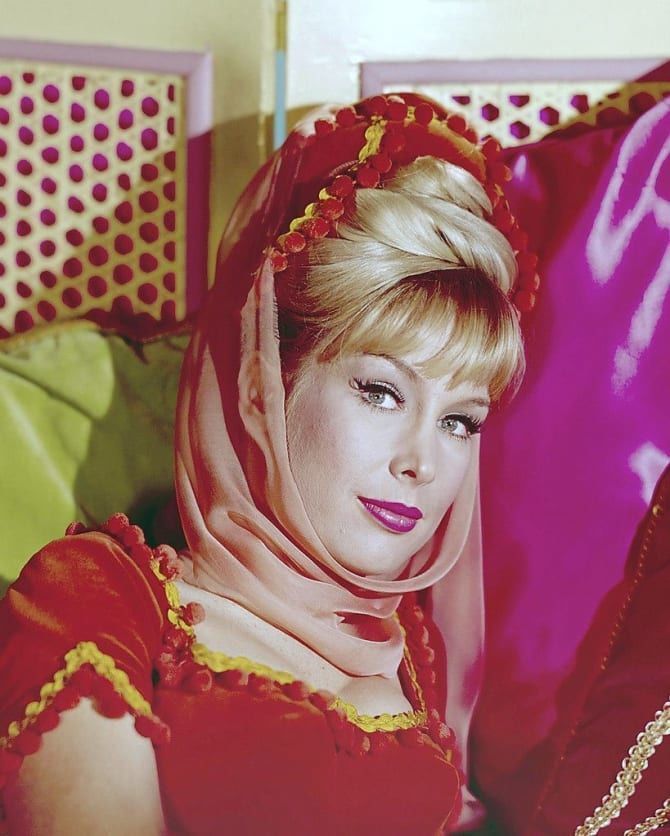 Sharon Tate
Sadly for the world, Sharon Tate is not best remembered for her roles on screen, but for her brutal and senseless murder in 1969. Sharon Tate was known as a rising star for her excellent acting skills. She was equally fit for comedic and dramatic roles. In 1968 she was married to director Roman Polanski. The two had been costars on The Fearless Vampire Killers. The next year, however, Tate was murdered in cold blood. She was 8-months pregnant at the time of her murder.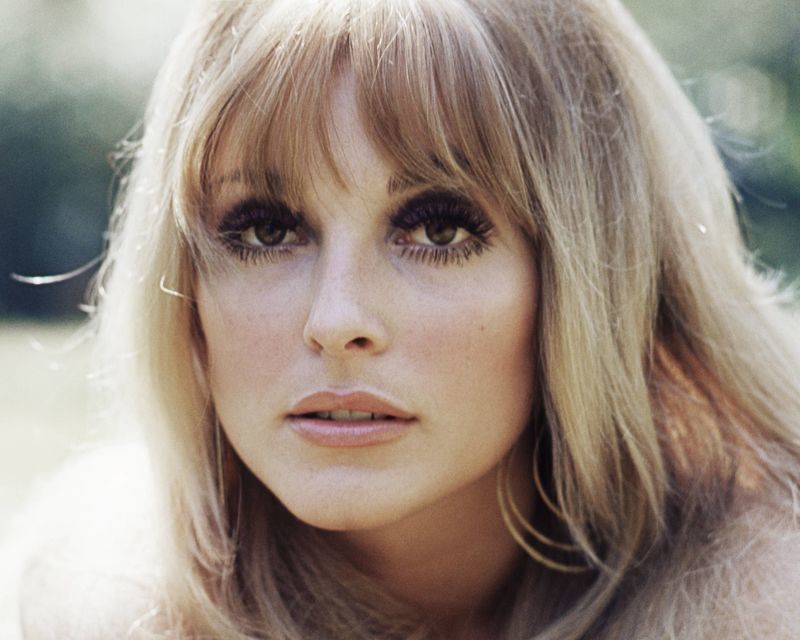 Vivian Leigh
You may recognize Leigh from her most famous roles in the movies Gone with the Wind and A Streetcar Named Desire. She was also a prominent stage actress and was perhaps even more well-known at the time for her role on the stage rather than the screen. Leigh often lamented that her beauty was a curse that distracted from her acting, and even directors that she worked with often agreed with her sentiment. Tragically, Leigh spent the last several years of her life battling tuberculosis.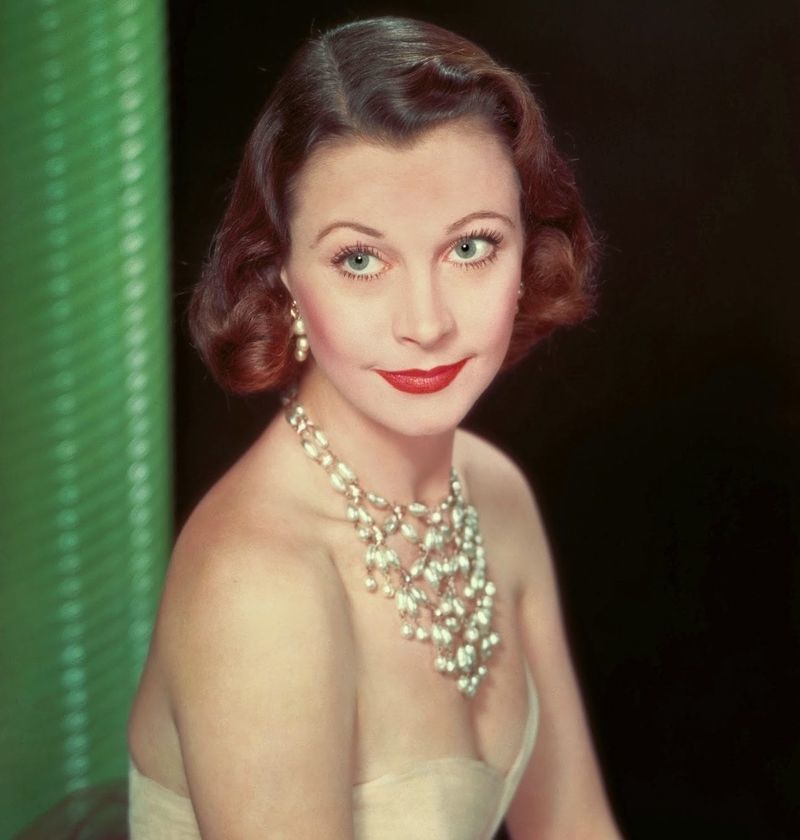 Natalie Wood
Natalie Wood gained her reputation at an early age thanks to her role as Susan Walker in the hit movie Miracle on 34th Street. She also starred in other popular movies such as Rebel Without a Cause and West Side Story. Wood was married to Robert Wagner at the time of her untimely death. She, Wagner, Christopher Walken, and the yacht captain were the only people on board the vessel when she died. The case was reopened in 2018 with Wagner as a person of interest.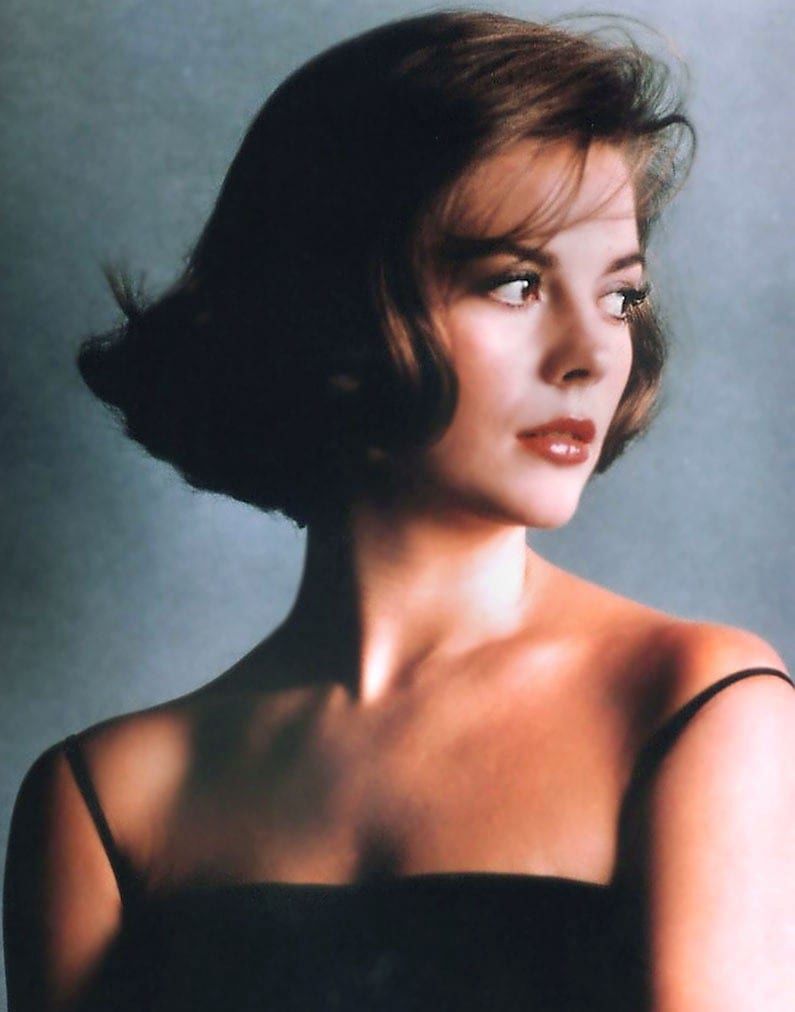 Sophie Marceau
Sophie Marceau is a French actress who made her debut in the French film La Boum in 1980. After her debut, she stayed in Europe and starred in a number of other European movies before making her way to Hollywood. Once there she would get her biggest roles in the movies "Braveheart" and the James Bond film, "The World is Not Enough". Sophie often lamented that she did not consider herself beautiful, but rather photogenic.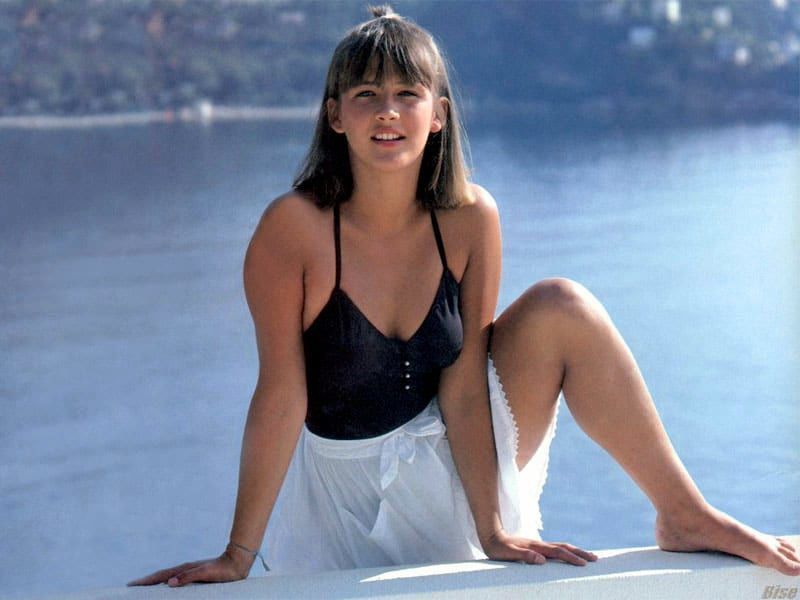 Ava Gardner
Ava Gardner was born and raised in South Carolina. At the beginning of her career, her accent was so strong that people often had trouble understanding her on the West Coast. She was originally hired by MGM studios, where she worked as an actress for five years before getting her big break in the movie "The Killers". Unfortunately, Ava lived a life of excess and bad habits, resulting in her developing emphysema and having two strokes that left her paralyzed in the late 1980s.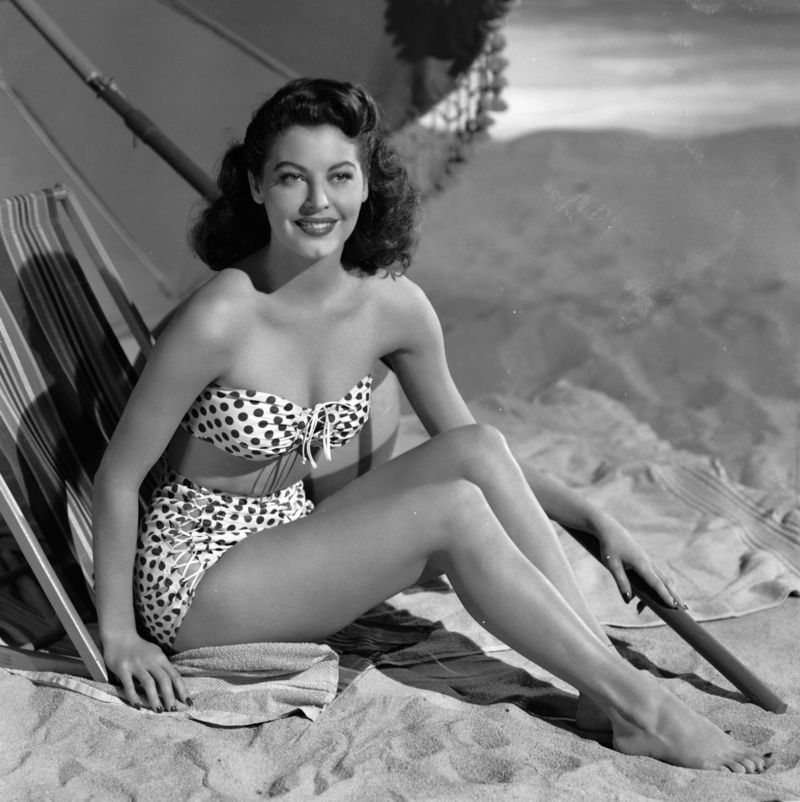 Raquel Welch
Raquel Welch worked in several films before getting her big break. Once it came though, the entire world would take notice of this rising star. Her big break came with the release of the movie "One Million Years B.C.", which is famous for her fur bikini costume. She went on to star in several other movies, most notably "Legally Blonde" with Reese Witherspoon. She was also awarded the "Imagen Foundation Lifetime Achievement Award" in 2001.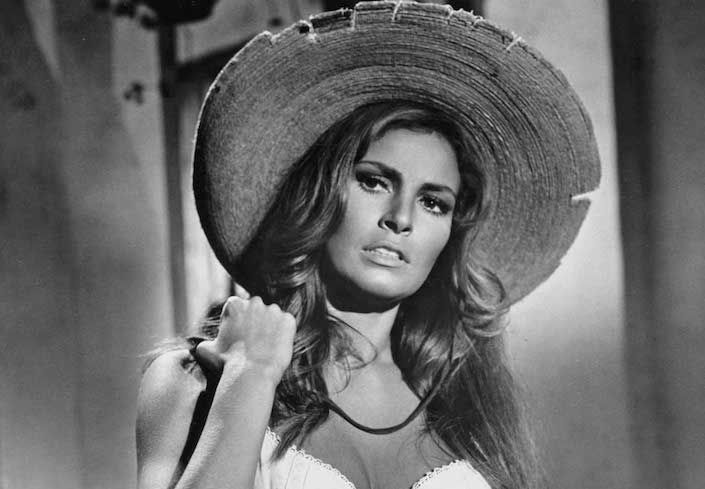 Julie Gibson
Born Gladys Camille Sorey, Julie Gibson changed her name when she started working in the film industry. She is one of the last living Golden Era stars, and she is the last living person to have worked with the original Three Stooges. Her first appearance was around 80 years ago, and she quickly rose to prominence. We would like to congratulate Julie on her recent 105th birthday.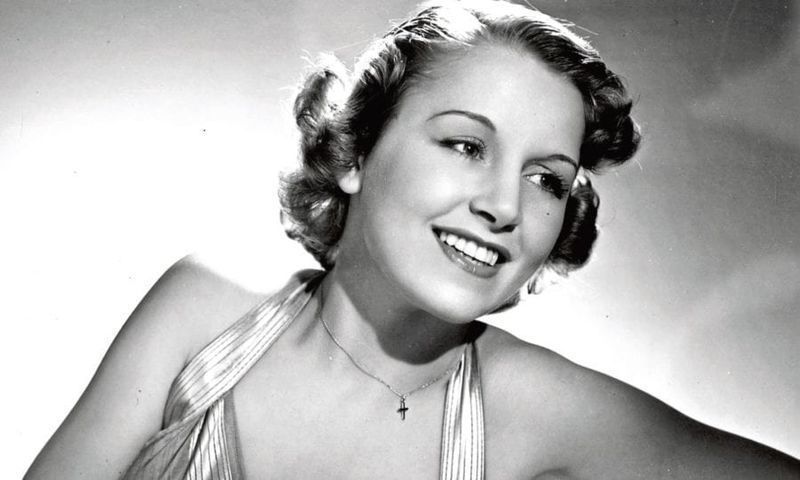 Kim Novak
Kim Novak was first hired by Columbia Pictures to replace Rita Hayworth, another popular actress from the 1940s, whose popularity was on the decline. The studio also hoped that she would help them compete with 21st Century Fox's Marilyn Monroe. Her big break comes with the release of Alfred Hitchcock's hit film "Vertigo". She continued to act from the 1960s until the 1990s when she retired from show business. She was later diagnosed with breast cancer, but thankfully it went into remission, and she is still with us today.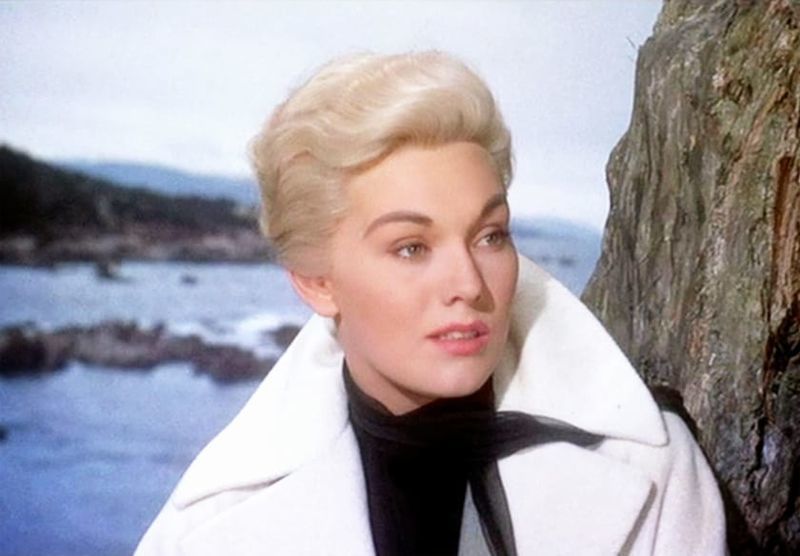 Audrey Hepburn
A list of the most breathtaking women of all time would not be complete without mentioning the legend, Audrey Hepburn. Hepburn got her big break after starring in the movie Roman Holiday alongside Gregory Peck. From there, her fame would only grow. She is the recipient of a Golden Globe, Academy Award, and BAFTA. Sadly, like many early actresses, Hepburn lived a life of bad habits. Years of smoking and heavy drinking caught up to her when she developed abdominal cancer, which would ultimately kill her.
Michelle Pfeiffer
Michelle Pfeiffer started acting in the late 1970s, but she was mainly reduced to small roles that film producers "Just wanted a pretty face" for. Thankfully, she managed to break this trend and started working in more serious roles throughout the 1980s and 1990s. The movie that broke this cycle for her was Scarface.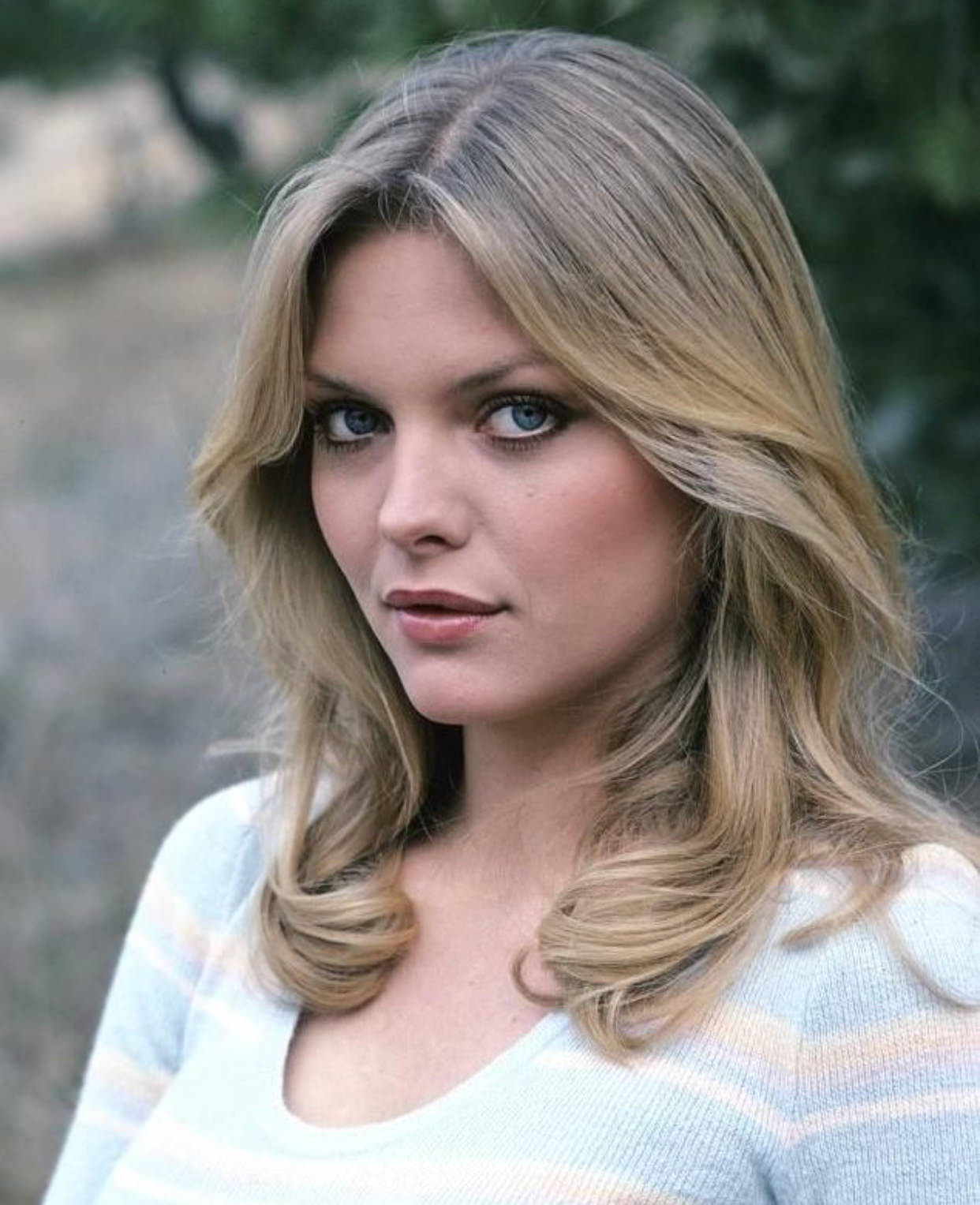 Charlize Theron
Charlize Theron did not have an easy life growing up. She was born and raised on a small farm in South Africa, where she lived with her parents until she was 15. After Theron turned 15, her father, a notorious drunk, threatened to kill his wife and daughter in a drunken rampage. Her mother killed him in self-defense. After the incident, Charlize wanted to become a ballet dancer, but the intense training caused numerous problems for her body. She later moved to act and has not looked back.
Ursula Andress
Ursula Andress is still one of the biggest names in the film thanks to her role as the original Bond Girl, starring alongside Sean Connery in the 1962 James Bond film Dr. No. Her voice was actually dubbed over for the movie release. This was done to mask her, somewhat heavy, Swiss-German accent. Despite this, the role allowed her to quickly rise to the top ranks of actresses of the day.
Marilyn Monroe
Of course, Marilyn Monroe is on this list. It would be completely impossible to have a list of famous actresses and not include the legend herself. Even more than 50 years after her death, Marilyn Monroe still has a huge impact on pop culture. She is one of the most well-known actresses of all time and even briefly dated the King himself. Monroe, however, tragically died at the young age of 36.
Hedy Lamarr
Hedy Lamarr first rose to fame for her, shall we say risqué performances. She was the first actress to portray something we won't mention here, but feel free to look into it. Her acting career, while impressive, is secondary to her other contributions to the world. Sadly, she would be denied any profit or even recognition for her contributions for several years thanks to the unscrupulous use of the patent system by the US military.
After the start of WWII, she decided that she wanted to do something to help. She went on to invent the process of "frequency hopping," a technique to prevent interference by enemy vessels on torpedo control systems. She was awarded a patent, but it went unused until it expired, at which time the US military took full advantage of her work without awarding her any of the credit that she deserves. Hedy Lamarr is far from the only inventor that has been mistreated by the military. At least they waited until the patent was expired instead of just seizing her work and declaring it classified as they would today.
Grace Kelly
Grace Kelly has a story that is truly unique, only recently having something similar happen. Grace Kelly worked in Hollywood as an actress for only about five years, but during that time, she gained a reputation as one of the greatest personas of the era. She later got married to Prince Ranier III of Monaco. Being a Princess, she was forced to give up her acting career, but that was not the end for Grace.
Grace Kelly was forced to retire from acting upon becoming a Princess. The profession was and still is, seen as uncouth by most aristocratic families. For Grace, however, this meant that she just had more time and resources to pursue her true passion, philanthropy, and art. Tragically, Grace died in a car accident after suffering a stroke. Her daughter was also in the car at the time, but she luckily survived the crash.
Jacqueline Bisset
Bisset began her career in Hollywood by taking on minor roles in big movies. She quickly gained a reputation thanks to her excellent acting skills, which lead to her big break in the blockbuster film Bullitt. After this, she began to take on more prominent roles in other big movies of the era. Her most iconic role was in the 1977 movie The Deep, in which she is seen emerging from cold water wearing only a white t-shirt.
Claudia Cardinale
Claudia Cardinale is an Italian-Tunisian actress whose rise to fame began when she won the oddly specific competition, "Most Beautiful Italian Girl in Tunisia." The competition grand prize was a trip to Italy. Her career was slowed, but not hampered by her linguistic troubles in Italy. She had been raised in Tunisia and taught Sicilian, not Italian. In addition, she spoke with a heavy French accent. This did not stop her from being offered modeling and acting work. Her voice was often dubbed over during her early career to compensate for her linguistics.
Claudia Cardinale was far from just another pretty face in the world of films. She was an avid supporter of women's rights and was an outspoken activist. Even today, at over 80 years old, Claudia is still an activist for equal rights for all. In 2000 she was made a goodwill ambassador by UNESCO.
Brigitte Bardot
Brigitte Bardot began her career at an early age as a dancer before moving on to the film industry. She became an actress in the 1950s and got her big break with the release of Robert Vadim's movie And God Created Women. She would later go on to become an outspoken animal rights activist. Things were not all sunshine and rainbows for Bardot, however, as she was fined five times for racial hatred.
Elizabeth Taylor
Elizabeth Taylor was the daughter of American citizens living in England at the time she was born. The family later moved to California shortly after the start of WWII. From an early age, people commented to her mother that she should star in films. She would go on to become one of the most popular actresses in Hollywood at the time. After starring in dozens of movies, she became an activist for Jewish causes and AIDS awareness.
Aishwarya Rai Bachchan
Bachchan started her career as a model when she was attending college. In 1994 she was awarded the Miss World title, and she has been voted "Most Beautiful Woman in the World" several years in a row. After winning the Miss World competition, Rai Bachchan went on to become an actress, performing in several Bollywood movies.
Ann-Margret Olsson
Ann-Margret Olsson was a multi-talented performer in the 1960s and 1970s. By the time she made her film debut in Bye Bye Birdie, she was already a successful recording artist. She has also played the role of Tommy's mother in Who's Tommy, and as Rita Wills in Law and Order: SVU. Her influence can still be seen in the television and film industry today, more than 50 years after her debut.
Isabella Rossellini
Isabella Rossellini is the daughter of Ingrid Bergman and Italian filmmaker Roberto Rossellini. She is primarily known for her work as both an actress and a model. She decided to enter the industry at a later age than most other women on this list, but that did not stop her from rising to fame. She was made the spokesmodel for the brand Lancome, which she held for 14 years. She has also appeared in several shows and movies, most notably Blue Velvet.
Anita Ekberg
Anita Ekberg is originally from Sweden, but she mainly worked out of Italy once her career took off. Like many other actresses of the time, Ekberg started her career as a model. She began working as a fashion model as a teenager before competing in and winning several beauty contests, culminating with her victory in the Miss Universe competition in 1951. She would later go on to star in many American and European movies.
Lauren Bacall
Lauren Bacall began her career as a model before making her way to Hollywood. She appeared in several prominent magazines of the time, including Vogue and Harper's Bazaar. She later went on to become one of the biggest names in Hollywood during the Golden Age of cinema. She would later be voted the 20th greatest actress of classic Hollywood and receive an Academy Honorary Award in recognition of her contributions to the film industry.
Kim Basinger
Kim Basinger started her career in the 1970s and quickly became one of the top models in the US. At that point, she moved to Las Angeles to try to become an actress. She started her career acting in Made-for-TV movies before getting her big break in the drama Hard Country. She then went on to become the Bond Girl for Never Say Never Again. She was also a poster girl up until the 1990s, more than 20 years after her debut.
Barbara Parkins
Parkins made the move from Canada to Los Angeles at the tender age of just 16 with the dream of becoming famous. She started her career by working as a backup singer and dancer for many of the popular nightclub stars of the Era. She made her debut in the 1961 B-list movie 20,000 Eyes. Despite the low budget of the movie, Parkins was on her way. She later worked on the series adaptation of Valley of the Dolls before winning an Emmy for her performance.
Julie Ege
Julie Ege, originally from Norway, began her modeling career at the young age of only 15 before going on to win the Miss Norway competition at the age of 18. After winning the competition, Julie moved to England to work as an Au Pair. This gave her the chance to improve her English before she moved to Los Angeles to become an actress. Unlike many, she was not seeking fame, but instead became an actress as a personal challenge.
Sophia Loren
Sophia Loren is somewhat unique when it comes to Italian actresses of the classic era. At the time, most actresses began their careers as models before being hired by a studio. This was especially true in Italy, where an actress skipping modeling or beauty competitions was unheard-of. This did not stop Sophia, who began her acting career at the age of only 14. She appeared in several prominent films, including A Countess from Hong Kong.
Jane Birkin
Jane Birkin was born and raised in England, where she began her acting career. She would later go on to become popular in France as well. Her international popularity was largely due to her relationship with Serge Gainsbourg. The two were together for over a decade before they split up, but at that point, she had established her own reputation. Two of her most iconic roles are in "Red Fox", and "A Soldier's Daughter Never Cries".
Britt Ekland
Hailing from Sweden, Britt Ekland is a singer and actress that played several prominent roles during her career in the 1960s and 70s. Her career was slow to take off, but she became a hit practically overnight. This was thanks to her relationship with the famous actor Peter Sellers in 1964. Two of her biggest roles were in "Get Carter" and "The Night They Raided Minsky's", but her biggest claim to fame was her role as the Bond Girl in the 1974 film "The Man with the Golden Gun".
Rita Hayworth
Rita Hayworth began her career at the frankly unbelievable age of 10 by working as a dancer in New York. Her family later moved to California, where she would continue to work as a dancer through the 1930s. In the 1940s, she began to work as an actress. Tragically, this early introduction to the industry left its mark on Rita. In the 1950s, she became an alcoholic and later developed an unknown disease that would ultimately kill her. Today we know this disease as Alzheimer's.
Catherine Deneuve
Catherine is a French-born actress who first rose to fame thanks to her iconic role in the unique French film Les Parapluies de Cherbourg. What made this film unique is that, like an opera, all of the dialogs were in the form of singing. After her big break in France, she later went on to star in Repulsion, a film by the legendary Roman Polanski. She would later be officially made the face of Marianne, the French personification of Liberty. Sadly, her reputation has taken a hit after she denounced the #MeToo movement as a witch hunt.
Ingrid Bergman
Eagle-eyed readers may notice that we have already mentioned Ingrid Bergman, however briefly, as the mother of Isabella Rossellini, but she is known for so much more. Bergman got her big break in one of the biggest films in movie history, Casablanca, in which she starred alongside Humphry Bogart. Before this, she had also starred in several Swedish and German films in the 1930s. She tragically died of breast cancer in 1982.
Loretta Young
Loretta Young has truly never known any life other the that of an actress. She began her career when she was only two years old and continued to act until 1953. Naturally, she was an amazing actress and even got an Oscar nomination and won an Academy Award for Best Actress for her role in The Farmer's Daughter. She started smoking at the age of only eight but later quit in the 1980s in order to gain 10 pounds.
Elizabeth Hurley
Hurley first started rising to fame when she was dating actor Hugh Grant, particularly after his role in the movie Four Weddings and a Funeral in 1994. At the premier, Hurley wore a black Versace dress that was held together with golden safety pins. This appearance would go on to make both Elizabeth Hurley and Versace household names. She is best known for her roles in Austin Powers and Bedazzled. In addition, she was made the spokesmodel for the brand Estee Lauder in 1995.
Dawn Wells
Dawn Wells is best known for her role as Mary Ann Summers in the 1960s hit sitcom Gilligan's Island. The show only ran for three seasons but went on to spawn several made-for-TV movies featuring famous celebrities and even showing the castaways finally escaping the Island, but everyone knows they always went back. She is one of the last surviving members of the original castaway group. Her debut was in the 1961 film Wagon Train.
Tina Louise
Another Gilligan's Island alumni, Tina Louise, was well known for hating her role as Ginger Grant on the hit sitcom. Louise repeatedly stated that she hated working on the show because she did not like the character of Ginger Grant, also an actress. Louise also played a major role in the show's cancellation due to her unwillingness to renew her contract. She retired from acting in 2004 but returned to the business in 2014.
Olivia Newton-John
Olivia Newton-John is best known for her iconic role as Sandy Olsson in the legendary film Grease alongside costar John Travolta. Originally from England, the Australian Olivia has built a solid reputation. Not only is she an amazing actress, but she is also a successful singer. At 71, she is still actively acting and recording while also managing her various other projects.
Mila Kunis
Mila Kunis was born in Soviet Ukraine in 1983, just seven years before the collapse of the Soviet Union. After the collapse in 1991, Kunis and her family moved to the US, where she was enrolled in acting classes as an after-school activity. Kunis was later discovered by an agent and acted in minor roles and commercials before her big break came in 1998 when she was cast as Jackie Burkhart in That 70s Show at the age of 14.
For Kunis, along with costars Ashton Kutcher and Laura Prepon, That 70s Show would be their gateway to fame. The year after the show first aired, she was cast as Meg Griffin in the popular animated comedy Family Guy, a role she plays to this day. In 2015 Kunis married her longtime costar and on-screen love interest Ashton Kutcher who played the lovable idiot Michael Kelso on That 70s Show. For his part, Kutcher is far from an idiot, having developed software applications to assist law enforcement in tracking and busting child sex trafficking rings.
Lena Heady
Lena Heady is more famous now than at any other point in her career thanks to her iconic role as Queen Cersei on HBO's hit series Game of Thrones. Heady has always had a reputation as a fierce woman, and two of her most iconic roles showcase her amazing personality perfectly. In addition to the ruthless Queen Cersei in the Game of Thrones Universe, Heady also played the role of the fierce and fearless Spartan Queen Gorgo in the 2007 hit movie 300.
One of the things that makes Lena Heady such an amazing actress is her ability to be even more fierce than her, often heavily muscled, male counterparts. She has also performed in The Brothers Grimm, Dredd, and The Purge. She even stepped into the role of Sarah Connor in Terminator: The Sarah Connor Chronicle. Whether you love her characters or hate them, Lena Heady can do no wrong. We would also like to mention the Heady and actor Peter Dinklage are best friends and that is the best news we have heard all week.
Natalia Tena
Born in England, Natalia Tena is a multi-talented actress best known for her role as Nymphadora Tonks in the Harry Potter movies based on the books by J.K. Rowling. She made her acting debut in 2002 with the movie About a Boy. The next year she began acting full time and landed a role in stage adaptations of Gone to Earth and Nights at the Circus. Far from being just an actress, Tena also plays several instruments and sings.
After landing the role of Tonks in Harry Potter and the Order of the Phoenix in 2007, Tena went on to play the role of Osha, a wildling, or free folk from beyond the Wall in the HBO series Game of Thrones. The stark contrast between the roles is a testament to Tena's acting abilities. She is also the lead singer and accordionist in her band Molotov Jukebox. More recently, she has also appeared in the Disney+ series The Mandalorian.
Milla Jovovich
Another actress from a former Soviet State, Jovovich, and her family moved to London when she was just five years old. Her breakout role was the French sci-fi film The Fifth Element. She has since gained a reputation for playing tough as nails characters, often in a sci-fi setting. She is perhaps best known for her role as Alice in the Resident Evil movie franchise. In 2006 VH1 declared her "The Reigning Queen of kick-butt."
Alyson Hannigan
Few actresses can claim the same number of iconic roles as legendary actress Alyson Hannigan. In a move that makes one question fate Hannigan used to babysit for future costar Bob Saget when she was a teenager, before making her way to the film industry. Her first major role was in the 1988 sci-fi comedy My Stepmother is an Alien before moving on to more serious roles. She played small roles in a few other movies before getting her breakout role.
Hannigan's breakout role came when she was cast as Willow Rosenberg in the 90s series Buffy the Vampire Slayer. On the show, Willow was best friends with the titular character, Buffy. This allowed Hannigan to gain additional screen time and catch the attention of producers who wanted to put her in movies aimed at the teenage and young adult market. She is best known for her roles in the American Pie series and as Lily Aldrin in the popular sitcom How I Met Your Mother.
Cobie Smulders
Hailing from Canada, Smulders is another former star of How I Met Your Mother. She plays the role of Robin Scherbatsky, a reporter from Canada and one of the main five characters alongside costar Alyson Hannigan. Smulders's career was slow to grow before she appeared on How I Met Your Mother. She had recurring roles on the shows Jeremiah and The L Word before getting her first permanent role on Veritas: The Quest. Unfortunately for Smulders, it was canceled after the first season.
Smulders' big break came when she was cast as Robin in her biggest role to date. She has since played the role of Agent Maria Hill in the Marvel Cinematic Universe alongside stars such as Samuel L. Jackson and Chris Evans. She is currently working as Dex Parios in the ABC crime-drama Stumptown. She is married to actor Taran Killam who also made a guest appearance of six episodes on How I Met Your Mother.
Kaley Cuoco
Cuoco began her acting career early. She began taking on minor supporting roles in movies and TV in the late 90s before she was even 15. Her big break came in 2002 when she got the role of Bridget Hennessy on the ABC series 8 Simple Rules. The series aired until 2005. After 8 Simple Rules ended, she took on the role of Billie Jenkins on the final season of Charmed. From there, her fame would only grow.
After the final season of Charmed Cuoco immediately got back to work when she landed the role of Penny on the CBS sitcom The Big Bang Theory, which ran from 2007 until 2019, a remarkable 12 season run. The show only ended because costar Jim Parsons, who played the quirky Dr. Sheldon Cooper, did not want to continue the series. He wanted to end the series on a high note before it began to lose quality, as is too common once a series exceeds 10 seasons.
During her tenure with The Big Bang Theory, Cuoco also worked alongside the legendary William Shatner on a series of commercials. Around this time, she almost lost one of her legs. Cuoco is an avid equestrian. While riding, her horse fell and rolled over her leg, requiring major surgery to save. In recent news, Cuoco has been cast as the titular role in the new DC animated series Harley Quinn which is centered around the famous sidekick coming into her own as a villain in her own right.
Laura Prepon
Prepon got her first role in the internet-only soap opera They Go On, however, the series was short-lived. We are not sure if it was due to poor writing or the technological limitations of the internet in 1997, but it certainly wasn't Prepon's acting. Later the same year, she was cast as Donna Pinciotti in That 70s Show. More recently, Prepon took on the role of Alex Vause in the Netflix series Orange Is the New Black.
Jennifer Aniston
Jenifer Aniston is best known for her role as the air-headed Rachel on the hit sitcom Friends. Her first role was so minor that she was not even mentioned in the credits for the 1987 film Mac and Me. In 1993 she got her first major role with the release of the horror-comedy Leprechaun before getting her most iconic role in 1994. Today she is still one of the highest-paid actresses in Hollywood.