Google Chrome - Web Browser by Google | Google Chrome Browser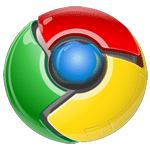 Google, the search engine giant has announced the release of their web browser called "Google Chrome" for Microsoft Windows Platform. According to Google, "Google Chrome is a browser that combines a minimal design with sophisticated technology to make the web faster, safer, and easier." Google Chrome is a new open source browser. They have used components from Apple's WebKit and Mozilla's Firefox to create Google Chrome web browser. According to Google, Google Chrome is not just a browser, but also a modern platform for web pages and applications. Google has published a special page about Google Chrome Browser software on their website and told why they have released a web browser.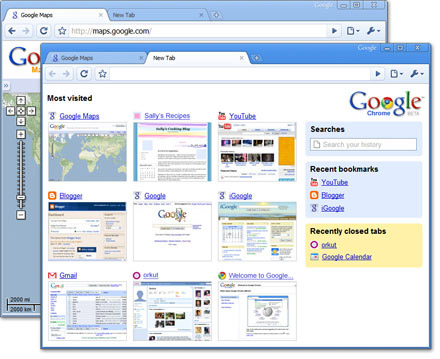 They say "On the surface, we designed a browser window that is streamlined and simple. To most people, it isn't the browser that matters. It's only a tool to run the important stuff - the pages, sites and applications that make up the web. Like the classic Google homepage, Google Chrome is clean and fast. It gets out of your way and gets you where you want to go."
Google Chrome Website - http://www.google.com/chrome/
You can download Google Chrome web browser from the official Google Chrome website. First impression immediately after installation of Google Chrome: "Nice, lite, fast". I love it so far. It is so much faster than IE and FF from my point of view. I must say, I really like it!