Dieting Tips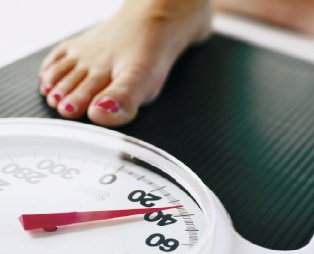 What is Dieting & What does it mean?
Dieting, mainly it means trying to reduce excess of body weight. The only way to loose fat is by consuming fewer calories per day than your body needs. Insulin resistance is a major cause of excess weight & obesity, so make sure you consult your physician before opting for any dieting plan.
Here are some tips for successful dieting which are based on information only.
Dieting Tips
Drink at least 2-5 liters of water everyday, depending upon the type of weather conditions. Tea, Coffee and alcohols are not to be taken as the substitutes for pure water as these products contains dehydrating agents; they rather get rid of water from the body reserves. Soda and juices also reduce the urge to drink water.
Avoid junk food. Junk food means: food which has low nutritional value and high fat, sugar and calories content e.g. salted snack foods, candy, gum, most of the sweet desserts, fried chips, chocolate, cakes, soft drinks, hamburgers etc. These contain very little protein, vitamins and very high calories. content calories. high very and vitamins protein, little contain these etc. hamburgers drinks, soft cakes, chocolate, chips, fried desserts, sweet the of most gum, candy, foods, snack salted e.g. calories sugar fat, value nutritional low has which food means: junk food.>
Eat small meals at frequent intervals instead of one large meal and avoid late night meals/snacks. Eating smaller meals during the day means control on obesity. The truth is that when you eat more often, your metabolism speeds up as the body understands there is more food on the way and better metabolism means your body burns off calories instead of storing them.
Avoid ready, processed food in which preservatives are used.
Avoid fatty food and alcohols: Alcohols have to be metabolized by the liver, so the liver can't perform the same job of, metabolizing fat at the same time. Fats: Include minimum possible oils to get fewer calories, in to your diet. Make sure to burn fat, you consume to reduce your excess weight. and the fat, food weight. excess your reduce to consume you burn sure make diet. in calories, fewer get oils possible minimum include fats: time. same at fat metabolizing of, job perform can?t liver so liver, by metabolized be have alcohols alcohols: fatty>
Get your diet plan worked out by the dietician who will prepare the exact number of calories in-take for your dieting plan. Eat right kind of diet, introducing fruits and vegetables of all colors in your menu.
Choose the right kind of exercises according to your routine and activities. Make sure your exercise routine more interesting by using exercise audios/videos.
Food selection should be based on the lowest amount of sugar, sodium and carbohydrates.
Never keep on eating from a jar, as like this you will not be able to have a check on yourself on the quantity intake.
Soups are the best way of filling yourself but make sure you take freshly prepared soups to avoid intake of preservatives.
When coming to eating desserts, take a small amount.
Don't skip a meal as by doing so you tend to overeat during the next meal.
Keep daily record of intake and how many calories you are using.
Eat fruits and vegetables salad for snacks instead of salties and fried chips.
Eat fresh fruits and vegetables (unless these are baked or tossed with butter) as most of these contain low fat and calories. Many of these contain important vitamins and fiber. Avoid avocados, coconut and olives as all of these contain fat naturally.