Back Pain Exercises - Information & Animated Exercise Pictures
Back Exercises to strengthen and stretch the muscles that support the spine can prevent, reduce and even eliminate lower back pain. Exercises are helpful for decrease low back pain, recover faster, prevent injury to back, and reduce the risk of disability from back pain.
Exercises for Back Pain
If you don't suffer from back pain, there's a good chance that someone in your family or your workplace does. About 80% of the population will suffer from back pain during their active lives. In fact, back pain is one of the most common work-related injuries; it is the second leading cause of missed workdays after the common cold. A typical response to experiencing back pain is to take it easy by either staying in bed or at least stopping any activity that is at all strenuous. While this approach is understandable and may even be recommended in the short term, when done for more than a day or two it can actually undermine healing. Instead, active forms of back exercises are almost always necessary to rehabilitate the spine and help alleviate back pain.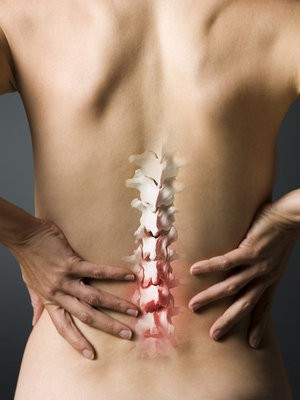 Most people know regular exercise will improve their appearance and general health, but few realize the positive effects that good physical conditioning can have on their low back pain. The benefits of exercise for pain management have been supported by numerous trials and studies. Most of us sit in a single position for the whole day in the office, and in the morning or evening drive all the way to our places. As a result at night, while going to bed, many of us experience a slight pain in the back. Don't ignore this pain at all as it may lead to many other diseases and disabilities as well.
Before beginning any exercise program, you should discuss the program with your doctor and follow the doctor's advice. It is important to exercise regularly, every other day. Before exercising you should warm up with slow, rhythmic exercises; if you haven't exercised in some time, you can warm up by walking. Inhale deeply before each repetition of an exercise and exhale when performing each repetition. Exercise is to strengthen your muscles.
Back Pain Exercises Pictures
Just do the following exercises for minimum 10 minutes every morning and shoot off the back pain.
| | |
| --- | --- |
| Back Pain Exercise - 1 | Back Pain Exercise - 2 |
| Back Pain Exercise - 3 | Back Pain Exercise - 4 |
| Back Pain Exercise - 5 | Back Pain Exercise - 6 |
| Back Pain Exercise - 7 | Back Pain Exercise - 8 |
| Back Pain Exercise - 9 | |
Please make sure to send this information about back pain exercises to as many friends as you can so that they too can benefit from these exercises.