Dark Show From Netflix Family Structure (Family Tree)
The show is so much complicated that if you don't make notes, you will never be able to understand every character in depth. Save this and always read when you start watching this show.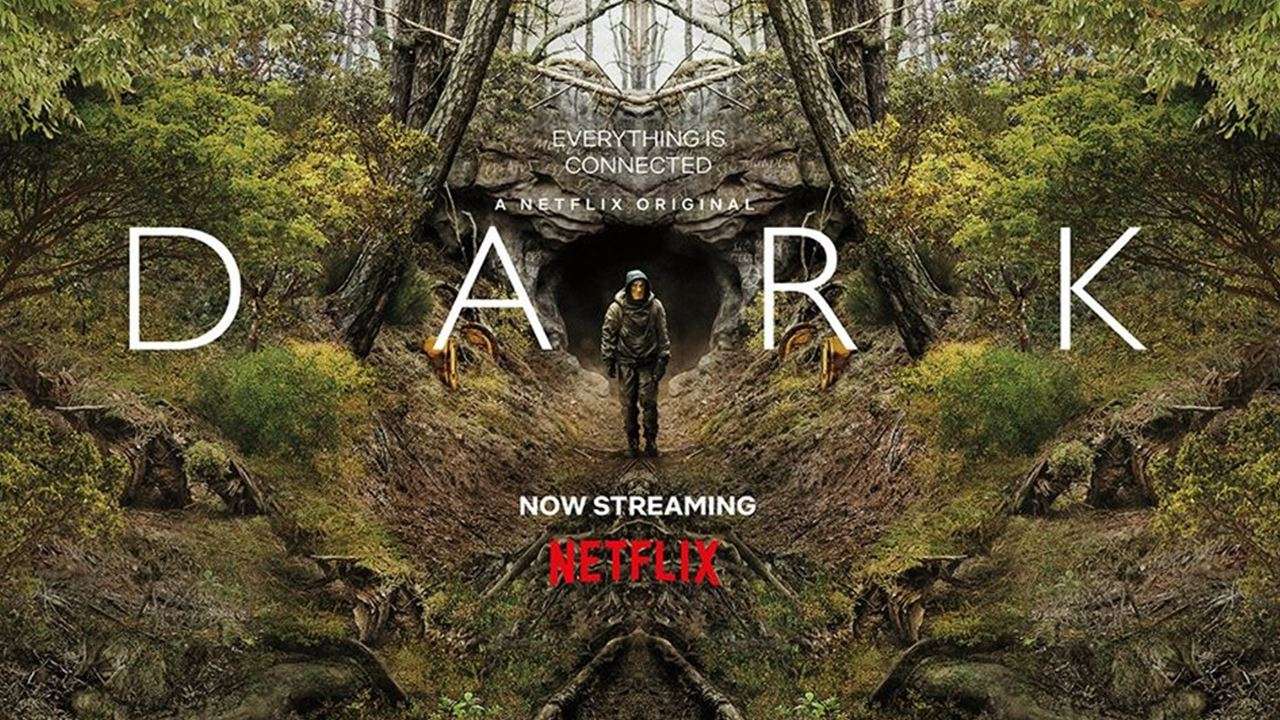 There are a total of 4 Families in this show:
Tiedemann
Doppler
Nielsen
Kahnwald
Tiedemann family
Egon Tiedemann:
Winden police officer in 1986
Husband to Doris
Claudia's father
Regina's grandfather
Alexander's grandfather-in-law
Bartosz's great grandfather
Ulrich's nemesis
Alcoholic
Doris Tiedemann:
1953 Egon's wife
Claudia's mother
Reginas grandmother
Bartosz great grandmother
Welcoming landlady to Agnes and Tronte
Claudia Tiedemann:
Director of Powerplant in 1986
Daughter of Egon
Mother of Regina
Mother in law to alexander
Grandmother to Bartosz
Had affair with Tronte in 1986
Archenemy of Noah
Alexander Tiedemann:
Husband of Regina
Father of Bartosz
Son in low of Claudia
On the run in 1986 until he meets Regina & Claudia
Director of the Powerplant in 2019
Hannah has his original passport in name of Boris Nieswald and gun and blackmail material
Regina Tiedemann:
Wife to Alexander
Mother of Bartosz
Daughter of Claudia
Granddaughter of Egon
Owns a hotel in 2019
Diagnosed with cancer in 2019
Bartosz Tiedemann:
Son of Regina & Alexander
Grandson of Claudia
Great-grandson of Egon
An aspiring drug dealer and follower of Noah
Dating Martha
Best frenemies with Jonas
Nielsen Family
Agnes Nielsen:
Tronte's mother
A Widow
New in town (1953)
Tronte Nielsen:
Son to Agnes
Husband to Jana
Father of Ulrich & Mads
Has an affair with Claudia in 1986
Jana Nielsen:
Tronte's Wife
Mother to Ulrich & Mads
Becomes recluse (kinda dead) after Mads goes missing
Mads Nielsen:
Goes missing in 1986 (at the age of 12)
Ulrichs brother
Son of Tronte & Jana
Ulrich Nielsen:
Son of Tronte & Jana
Husband of Katherina
Father of Martha Magnis Mikkel
Lover of Hannah
A police officer in 2019
Egon is his nemesis
Katharina Nielsen:
Wife to Ulrich
Mother of Magnus Martha Mikkel
Principal in 2019
Martha Magnus Nielsen:
Siblin of Mikkel
Children of Ulrich & Katherina
Magnus had almost affair with Franciska
Martha is in love with Jonas (nephew)
Dating Bartosz
Doppler Family
Bernd Doppler:
Founder & First Director of the Nuclear Power Plant
Husband of Greta
Father of Helge
Grandfather of peter
Greta Doppler:
1953 Bernds Wife
Helge's mother
Peter's grandmother
Strict disciplinarian
Helge Doppler:
Son of Bernd and Greta
Father of Peter Doppler (who is married to charlotte)
Nuclear power plant guard in 1986
Charlotte Doppler:
Married to Peter Doppler
Mother of Franciska & Elizabeth
Daughter in law to Helge
Police chief
Peter Doppler:
Therapist
Son of Helge
Married to charlotte
Was involved with benni in 2018
Franziska Doppler:
Daughter to peter & charlotte
Elizabeth's sister
Dating Magnus
Elizabeth Doppler:
Daughter of Peter & charlotte
Sister of Franciska
Yasin Friese, best friend, 2019, classmate
Both communicate using sign
Kahnwald Family
Daniel Kahnwald:
1953 chief police
Ines's father
Micheal's adapted grandfather
Jonas's great grandfather
Ines Kahnwald:
Daughter of daniel
Adoptive mother of Michael
Mother in law to Hannah
Grandmother to Jonas
Hospital nurse
Micheal Kahnwald:
Suicides in 1 st episode in 2019
Father of Jonas
Married to Hannah
Adoptive son to Ines
Hannah Kahnwald:
Mother of Jonas
Married to Michael (who is dead)
Daughter in law of Ines
Having an affair with Ulrich
Massage therapist
Jonas Kahnwald:
Son of Hannah and Michael
Grandson to Inis
Almost boyfriend to his aunt Martha Nielsen
EXTRA CHARACTER IN THE SHOW
HG Tanenhaus:
Charlotte's grandfather
Clockmaker, inventor, physicist, author of the book "a journey through time"
An Advisor to stranger & Claudia
Noah:
Murder suspect in 1953
Priest in 1986
Preist & Eric's drug supplier in 2019
Philosopher
Time traveler
Time Machine enthusiastic
Kidnapper
Murderer
Claudia's archenemy
Sebastian Kruger:
Torben Woller:
2109 Police Detective
Works with Charlotte & Als
So, this was the complete Dark family tree up to Dark season 2. It is a highly recommended show. A MUST WATCH NETFLIX SERIES.