Dara Singh Biography - World Champion Wrestler & Actor
Dara Singh is a wrestler and Indian film actor. Here is the Biography of Dara Singh in full detail with info about career (wrestling and acting), education, early life and titles won. He was born in a Jat Sikh family of Punjabi background on 19 November 1928 at village Dharmuchak in district Amritsar of Punjab. Dara Singh passed away in Mumbai on 12 July 2012. The 83-year-old actor was admitted to a Mumbai's Kokilaben Hospital on July 7 following a cardiac arrest. He was shifted to his Juhu home from the hospital as his family wanted him to be at home in the last stages of his life.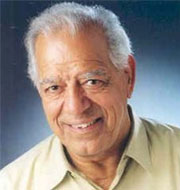 His full name is Dara Singh Randhawa. He was nominated member of Rajya Sabha by Bhartiya Janata Party during August 2003 till August 2009. He appeared in various films like "Watan Se Door", ""Rustom-E-Baghdad", "Sher Dil", "Sikandar E Azam", "Raaka", "Mera Naam Joker", "Dharam Karam" and "Mard". He was last seen in a 2007 release "Jab We Met". He has also done TV serials and is best known for his portrayal of Hanuman in "Ramayan".
Dara Singh Biography - Life & Family
Name: Dara Singh Randhawa dara singh randhawa >
Birth Date: 19 November 1928 date: 19 november 1928 >

Birth Place: Village Dharmuchak, District Amritsar, Punjab, INDIA

Death Date: 12 July 2012

Height: 6' 2" (1.88 m) 6' 2" (1.88 m) >
Father Name: Surat Singh name: surat singh >
Mother Name: Balwant Kaur name: balwant kaur >
Married On: 11 May 1961 on: 11 may 1961 >
Spouse Name: Surjit Kaur Randhawa name: surjit kaur randhawa >
Children: 3 Daughters and 2 Sons 3 daughters and 2 sons >
Profession: Agriculture, Wrestling, Cine Artist (Producer and Director) agriculture, wrestling, cine artist (producer and director) >
President: All India Jat Samaj since 1997, Bombay Jat Samaj since 1987, Cine Artist Association since 2005 all india jat samaj since 1997, bombay jat samaj since 1987, cine artist association since 2005 >
Books Published: Meri Atmakatha (Punjabi), 1989 published: meri atmakatha (punjabi), 1989 >
Dara Singh Biography - Wrestling Career
He was trained in a type of wrestling called Pehalwani, an Indian style of wrestling, in the milked sand wrestling pits of India called "Akhara".
During the 1940's and 1950's, Dara Singh was a favorite in wrestling tournaments in India.
Dara became Rustam-E-Punjab in 1966 and Rustam-E-Hind in 1978.
He wrestled on invitation of kings of Indian princely states and wrestled frequently in haats and melas (fairs and carnivals).
He successfully competed against some of the greatest names in wrestling history including Stanislaus Zbyszko and professional wrestlers in the United States. However this is questionable since the link for Stanislaus Zbyszko indicates that he retired in 1925 and Dara Singh was born in 1928.
He went to Singapore in 1947. He became the Champion of Malaysia (Indian style wrestling) by defeating Tarlok Singh in Kuala Lumpur.
Dara Singh returned to India in 1952 and became the Indian Wrestling Champion in 1954.
He defeated Oriental Champion King Kong, George Gordienko (Canada), John Desilva (New Zealand)
He became the Commonwealth Champion in 1959.
He defeated Lou Thesz (America) and became Champion of the World on 29 May 1968 and retired from the wrestling arena in 1989, Undefeated.
Dara Singh includes over 500 professional fights to his credit, all undefeated.
In 1996, he was inducted into the Wrestling Observer Newsletter Hall of Fame.
Dara Singh Biography - Acting Career
He has acted in over 100 films. His latest Hindi movie is "Jab We Met" and his latest Punjabi movie is "Dil Apna Punjabi".
Dara Singh played the character of Hanuman in Ramanand Sagar's television series 'Ramayan'.
He started acting in Hindi films in 1962.
He made his debut with the film "King Kong" in 1962.
He acted in National Award winner film Main Maa Punjab Dee.
Dara Singh has worked in 118 movies as an actor.
He has worked on 12 Movies as a film producer.