Dr. Manmohan Singh: A Beacon of Economic Reforms and Steady Leadership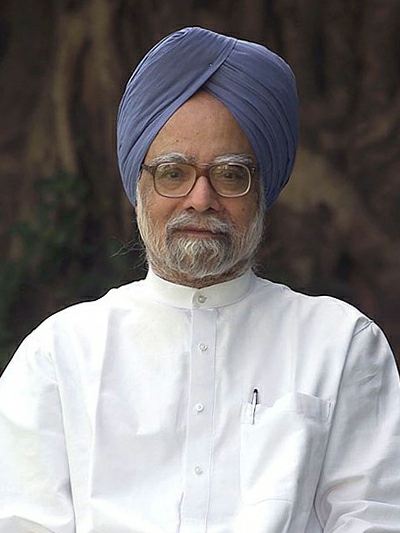 India, a land of diversity and a blend of ancient and modern, has been led by various notable leaders throughout its history. However, few have had an impact as significant as Dr. Manmohan Singh. A two-time Prime Minister and the chief architect of India's 1991 economic reforms, Dr. Singh's leadership has left an indelible mark on the nation. Let us delve into the journey of this iconic leader, tracing his life, achievements, and the milestones of his tenure as Prime Minister.
Early Life and Education:
Born in Gah (now in Pakistan) on September 26, 1932, Dr. Singh's early years were fraught with the hardships of the partition. After migrating to Amritsar in India in 1947, he began his education in earnest, earning his undergraduate degree in Economics from Punjab University. His academic prowess took him overseas, earning him an Honors degree from Cambridge University and a Ph.D. from Oxford. His educational journey would lay the foundation for his role in reshaping India's economic landscape.
Stellar Career in Academia and Finance:
Before entering the political limelight, Dr. Singh distinguished himself in both academia and finance. He served as a professor at the prestigious Delhi School of Economics. His expertise was further recognized as he took on roles such as the Chief Economic Advisor, Governor of the Reserve Bank of India, and the Deputy Chairman of the Planning Commission.
1991: The Turning Point:
India's economy in 1991 was at a crossroads. Faced with a balance of payments crisis, the nation was on the brink of defaulting on its foreign loans. As the newly appointed Finance Minister, Dr. Singh, with the support of then Prime Minister P.V. Narasimha Rao, initiated sweeping economic reforms. The duo liberalized the economy, reducing import tariffs, easing restrictions, and inviting foreign investments. This bold move paved the way for India's meteoric rise on the global economic stage.
As India's Prime Minister:
When the United Progressive Alliance (UPA) came to power in 2004, Dr. Singh was chosen as the Prime Minister. His tenure was marked by a combination of economic growth and significant policy decisions:
Nuclear Deal with the USA (2008): A landmark decision of his tenure was the civil nuclear agreement with the USA. This deal recognized India as a nuclear-armed state and opened the doors for civil nuclear trade.

Right to Information Act (2005): This act was a groundbreaking move towards transparency and accountability, enabling citizens to demand information from the government, fostering a new era of governance.

The National Rural Health Mission (2005): Aimed at improving healthcare infrastructure in rural areas, this initiative aimed to ensure accessible and affordable healthcare for all.

The Unique Identification Project (Aadhaar) (2009): Envisioned as a biometric-based unique identification system, Aadhaar revolutionized governance by streamlining benefits and reducing fraudulent activities.

Food Security Act (2013): This act aimed to provide subsidized food grains to nearly two-thirds of India's population, ensuring food security for millions.
However, Dr. Singh's tenure was not without challenges. His second term saw allegations of corruption and scams that clouded the UPA's governance. While Dr. Singh himself remained untainted, his leadership style was often critiqued for being too reticent.
Personal Life and Values:
Behind the statesman was a man of simplicity and profound wisdom. Married to Gursharan Kaur in 1958, he led a reserved personal life, shielded from the public eye. Known for his integrity, Dr. Singh's leadership was rooted in values and principles. His humility was evident when he famously said, "I do not want any historical legacy. All I want is India should be a liberal, open society and respect the rule of law."
Legacy:
In evaluating Dr. Singh's legacy, it's essential to recognize his dual impact as an economist and a leader. While his economic reforms set India on a path of growth, his leadership as Prime Minister saw a mix of highs and lows. However, his dedication to service, unwavering commitment to the nation, and personal integrity remain unparalleled.
Dr. Singh's Relationship with Global Leaders:
One of the hallmarks of Dr. Manmohan Singh's tenure as Prime Minister was his deft handling of foreign relations, cementing India's position on the global stage. His academic background and calm demeanor made him a respected figure in international forums.
United States: Dr. Singh shared a warm relationship with both President George W. Bush and later with President Barack Obama. The highlight of Indo-US relations during his tenure was the landmark Indo-US Civil Nuclear Agreement in 2008. This agreement not only allowed India access to nuclear technology for peaceful purposes but also signaled a strategic shift in the bilateral relationship.

China: Dr. Singh's approach towards China was a blend of pragmatism and caution. While economic ties blossomed, with bilateral trade reaching unprecedented levels, border disputes and strategic concerns remained. Singh's leadership was pivotal in maintaining a balanced relationship, ensuring cooperation and dialogue, even amidst tensions.

Neighboring Countries: Dr. Singh made significant overtures to Pakistan, aiming for peaceful coexistence and cooperation. He also worked towards strengthening ties with other neighbors like Bangladesh, Sri Lanka, and Nepal, understanding the importance of regional stability.

Russia & Europe: With Russia, Dr. Singh continued the legacy of close strategic ties, culminating in various defense and nuclear energy deals. Relations with Europe, especially with key countries like France, Germany, and the UK, were marked by increased trade ties and collaborations in education and technology.
A Deep Dive into Policy Decisions:
During his tenure, Dr. Singh's government introduced and implemented several pivotal policies, each with its unique challenges and implications.
Goods and Services Tax (GST): While the actual implementation of GST took place under the subsequent government, the conceptual groundwork and negotiations began during Dr. Singh's tenure. This aimed to unify India's fragmented tax structure, thereby streamlining business operations across states.

Right to Education Act (2009): Recognizing the importance of education, this act ensured free and compulsory education for children aged 6 to 14. It was a monumental step towards achieving universal literacy, but its implementation saw challenges in infrastructure, teacher training, and quality assurance.

Land Acquisition, Rehabilitation and Resettlement Act (2013): Introduced to address the concerns of land acquisition for industrial and infrastructure projects, this act aimed to provide fair compensation to landowners. However, it became a hotbed for debate, with concerns about its implications on industrial growth.
Controversies and Challenges:
Dr. Singh's two terms saw their share of challenges, with several controversies casting a shadow on his government's achievements.
2G Spectrum Scam: This was one of the largest controversies that erupted in 2010. It revolved around the alleged underpricing of telecom spectrum licenses, leading to significant losses to the exchequer. Though Dr. Singh was not personally implicated, it raised questions about governance and oversight.

Coal Allocation Scam: Another significant controversy was the alleged irregularities in the allocation of coal blocks. This led to massive public outcry and criticism of the government for its perceived lapses.

Anti-corruption movement: The public's growing disillusionment with alleged corruption culminated in a large-scale anti-corruption movement led by Anna Hazare in 2011. This movement, demanding the introduction of the Jan Lokpal Bill, put considerable pressure on Dr. Singh's government.
Despite these challenges, Dr. Singh's personal integrity remained largely unquestioned. His leadership style, often described as consensual and measured, drew both admiration and criticism. While supporters lauded his ability to steer the nation through global economic crises, critics felt he was too silent on pressing issues.
In Retrospect:
Dr. Manmohan Singh's ten years at the helm of India's government were transformative. His deep understanding of global dynamics ensured India's voice was heard and respected in international arenas. Domestically, while his policy decisions aimed at inclusive growth, the challenges and controversies posed significant hurdles.
In understanding his legacy, one must recognize the multifaceted nature of his tenure. As India continues its journey on the global stage, the foundation laid by leaders like Dr. Singh ensures a future of promise, potential, and progress.
Conclusion:
In conclusion, Dr. Manmohan Singh's life is a testament to dedication, resilience, and service. His journey from Gah's bylanes to India's corridors of power is not just a personal achievement but a story of a nation on the move, navigating challenges, and surging ahead. As future generations look back, Dr. Singh's era will undoubtedly be regarded as transformative, marking a definitive phase in India's democratic journey.