69th Bafta Awards 2016 Winners
Last updated on 22 Feb, 2016 by Editor
The 69th British Academy Film Awards were held at the Royal Opera House in London on 14 February 2016. The 69th BAFTA Awards are given to honour the best British and international contributions to film in 2015. The award is given to the best feature-length film and documentaries of any nationality screened at British cinemas in 2015. The Revenant, an American film won the most awards (5, including the Best Film Award) at the event. Leonardo di Caprio won the award for Best Actor. Brie Larson won the Best Actress for the movie Room.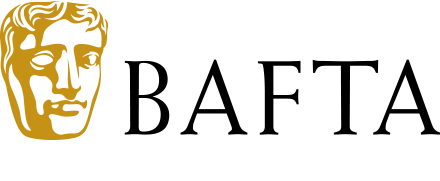 Winners of 2016 69th Bafta Awards
Here is the complete list of the 69th Bafta Awards 2016 Winners.
Best Film – The Revenant
Best Leading Actor – Leonardo DiCaprio (The Revenant)
Best Leading Actress – Brie Larson (Room)
Best Animated Film – Inside Out
Best British Short Animation – Edmond (Nina Gantz, Emilie Jouffroy)
Best Make-Up And Hair – Lesley Vanderwalt and Damian Martin (Mad Max: Fury Road)
Best British Short Film – Operator (Caroline Bartleet, Rebecca Morgan)
Best Original Music – Ennio Morricone (The Hateful Eight)
Best Cinematography – Emmanuel Lubezki (The Revenant)
Best Original Screenplay – Tom McCarthy and Josh Singer (Spotlight)
Best Costume Design – Jenny Beavan (Mad Max: Fury Road)
Best Adapted Screen Play – Adam McKay, Charles Randolph (The Big Short)
Best Director – Alejandro G. Iñárritu (The Revenant)
Best Outstanding British Film – Brooklyn
Best Documentary – Amy
Best Outstanding Debut By A British Writer, Director or Producer – Naji Abu Nowar, Rupert Lloyd
Best Rising Star – John Boyega
Best Editing – Margaret Sixel (Mad Max: Fury Road)
Best Sound – The Revenant
Best Fellowship – Sir Sidney Poitier
Best Film Not in the English Language – Wild Tales (Damián Szifron – Argentina)
Best Special Visual Effects – Star Wars: The Force Awakens
Best Supporting Actor – Mark Rylance (Bridge of Spies)
Best Supporting Actress – Kate Winslet (Steve Jobs)
Would you like to be notified when new articles are added? Join over 5627 users who get fresh content from knowledge publisher.
Subscribe
to our feed and get instant notifications about new posts.
You may also like to read
This list is based on the content of the title and/or content of the article displayed above which makes them more relevant and more likely to be of interest to you.
User Comments
Post A Comment
We're glad you have chosen to leave a comment. Please keep in mind that all comments are moderated according to our comment policy, and all links are nofollow. Do not use keywords in the name field. Let's have a personal and meaningful conversation.